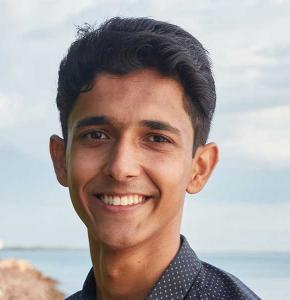 About Edin
My name is Edin and I am from India. I moved to Darwin at the beginning of 2020 to pursue my Masters in Professional Accounting at Charles Darwin University (CDU).
Right from the beginning, Darwin has been full of exciting ventures and encouragements. I was fortunate enough to receive the Destination Australia Scholarship for Academic Excellence and be elected as the vice-president of the CDU Business Students' Association. This encouraged me to pursue further roles in various CDU-based groups, including the 2020 Student Services and Amenities Fees Advisory Committee, CDU Student Ambassador Program. Being determined to give back to the community and students, I also volunteer for Kindness Shake, Vinnies Australia and I was selected by CPA Australia as their student ambassador. I am ecstatic about the opportunities the Northern Territory has provided me with to discover and improve upon my skills and talents.
Northern Territory is a supportive, multicultural community where international students are not strained to change their cultural values, traditions, and beliefs to fit in. Instead, their culture is embraced through large-scale events that celebrate cultural diversity. To me, Darwin is the perfect balance of city and rural life, with large, opportunistic buildings, companies, organisations on one end, and calm climate, nature, and sceneries on the other. Darwin also shares an uncanny resemblance to my hometown in India, in terms of weather and nature, which has made me comfortable and eased my methods of settling in.