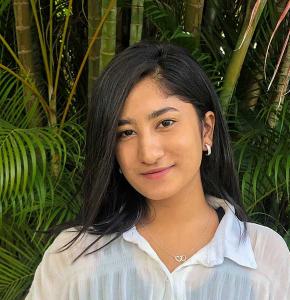 About Saloni
Namaste! I'm Saloni from Nepal and I'm 20 years of age. I was born and raised in a beautiful city, Kathmandu. Having completed my year 12 in science background, I am now pursuing a Diploma of Information Technology here in Darwin. As clichéd as it may sound, from the first time I toured the Territory, it felt like home. No matter where I go, the community is inviting and generous. It's already more than a year that I've been living here, I'm still exploring the Northern Territory (NT) and it couldn't be any better.
Darwin has a relaxed lifestyle and unique multiculturalism. Due to small class sizes in both universities and colleges, the learning environment is more gratifying and worthwhile. With a bunch of nationally recognized and accredited programs for international students, several of the bachelor and master programs have industry internships that give students the experience to develop work-ready skills in their professions, working with local employers. Besides that, the city itself is quite compact so it's easy to travel from place-to-place by public transport or any other means. The Territory also has reasonable and affordable facilities of accommodation for international students which I believe is a 'must'.
I enjoy Darwin's warm weather and amazing food and culture at outdoors festivals, waterfront restaurants and art precincts. You'll get a taste of Darwin at the Mindil Beach Sunset Markets, Palmerston Markets and trace the Territory's history at museums. The sunsets, waterfalls, landscapes and beaches have my heart. I love cultural festivals conducted by different multicultural communities where I get to learn about them and celebrate each of their unique occasions, which is so much fun.
Overall, it has been a great journey as an international student and there is still so much to experience and learn. Now, that I am one of the StudyNT Student Ambassadors for this year, I hope I will be able to help other students in every way possible based on my experience, because it's all about 'give' and 'take'.