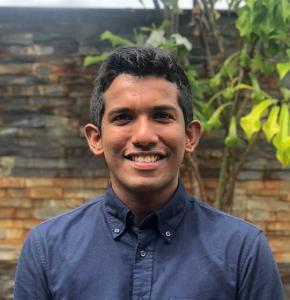 About Sadeepa
Ayubowan! I am Sadeepa all the way from Sri Lanka, a beautiful island nation tucked away in the Indian Ocean. I moved to Darwin in September 2019 following the successful completion of my bachelor degree in accounting in Melbourne.
It was a bucket list goal of mine to study overseas and therefore I decided to continue upgrading my professional studies further in Australia. For this, I chose the lush city of Darwin and this turned out to be one of the best choices I have made in my life. I started my professional year with Navitas and my experience with the kind and helpful staff and lecturers there affirmed my admiration of the community values in Darwin.
As a manager at McDonalds, Johnston, I get the opportunity to move and interact with the community at great lengths and I genuinely enjoy the diverse and rich culture of Darwin.
I find great joy in making new friends and seeking to discover new opportunities. Being the only Sri Lankan traditional dancer in Darwin, I have been able to share my expertise and performances at various cultural events here. In an attempt to share the Sri Lankan traditional dance culture with the community I now provide dance classes for kids who would like to master the art of dancing as well.
My life in the city of Darwin has been exciting from day one. The natural beauty of the place, the peacefulness of the community and the great weather, which reminds me of Sri Lanka, truly enhances its charm. I am thrilled to be a part of the StudyNT Student Ambassador journey and I am excited to share with the world the wonders of Darwin, making it an ideal destination to live, learn and grow.