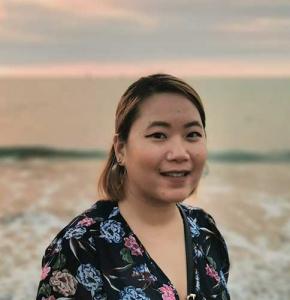 About Pat
My name is Pat. I am from Thailand. I worked in the tourism and hospitality industry for eight years in Bangkok, then moved to Sydney with a work and holiday visa.
However, my long journey in Australia has officially begun in Darwin after I have been granted a Study in Australia's Northern Territory Scholarship for the Certificate III of Commercial Cookery at Charles Darwin University, to broaden my expertise and follow my passion in the hospitality industry.
Before coming to Darwin, I only expected that this city would give me a relaxed and peaceful vibe with similar weather to my home country. However, it is beyond my imagination as I have been gradually discovering that Darwin has plenty of charm such as beautiful nature, rich in history and diverse culture, and a small and supportive community.
Living in Darwin will definitely bring me the most unique experiences as a person who loves travelling and has been to many places in Australia by exploring the real Australian outback.
Furthermore, becoming a StudyNT Student Ambassador will enable me to engage with people from different cultures through participation at local events, networking and experiencing new things.
I am looking forward to sharing those stories with others who want to know more about Darwin and the Northern Territory.