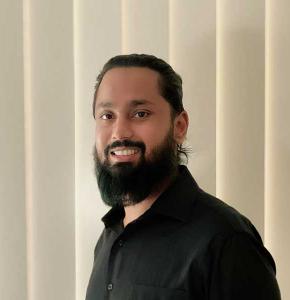 About Oshin
My story of coming to Darwin is pure luck and it only led to better things. I was an administrative manager for a college in Dhaka. Many of our students would go abroad for studies but I didn't know about Darwin. One day a few overseas college representatives came to our college for a seminar and there I met a representative of Charles Darwin University (CDU). While talking to him I learnt about Darwin and its unique culture. I had in my mind that I would do my degree somewhere abroad, so I would apply to universities which appealed to me most.
Therefore, I would find many offer letters which I ignored before I got an offer letter from CDU. I saw a video of a cultural function of the CDU Bangladeshi Student Association. One thing led to another, I contacted them and started asking about Darwin and CDU. Then it was an easy decision to make.
Ever since coming to Darwin, I've felt the warmth in people and the belonging, which made me fall in love with this place.
Apart from that, the best part of Darwin is its natural beauty, amazing sea beaches and empty roads. Coming from one of the most congested cities in the world (Dhaka), I find it enormously peaceful on the quiet roads of Darwin which I believe makes me feel most blessed.