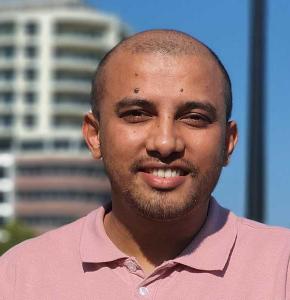 About Nagendra
Namaste.
My name is Nagendra Timilsina. I come from a small town in Far-Western Nepal called Tikapur.
Coming from a middle-class family in Nepal, being here in Australia is like a dream come true. It is known as the land of opportunity and I now know that to be true. I have always wanted to grow as a person; I love the opportunity to interact with new people and learn about their experiences.
I am currently studying a Master of Professional Accounting at Charles Darwin University here in the Territory and I have been living in Darwin since 2018. The journey so far has been amazing. I am grateful to be involved in the Charles Darwin University Nepalese Students Association. I was also very fortunate to be elected as a Charles Darwin University Council member in 2019. I am excited to be a part of StudyNT Student Ambassador program and look forward to the new and insightful experiences it will bring.
Coming to live and study in the Territory is one of the best decisions I have made in my life. It is a beautiful and vibrant city filled with multicultural people with lots of opportunities for enthusiasts.
During the course of my study here I have had the opportunity to participate in a lot of events which help broaden my knowledge and perspective, strengthened my personality and enabled me to make new connections.
I firmly believe that learning is a never-ending process but it is also important not to limit yourself to within the lecture room.