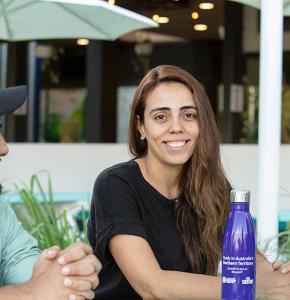 About Fernanda
My name is Fernanda and I arrived in Darwin in December 2018. I originally came to Darwin to visit my brother and improve my English. The experience of living in the Territory brought me the opportunity to meet people from different countries and cultures, and the opportunity to learn and experience the Australian culture.
Darwin is a city totally different from any other place I have ever been, with a totally low profile style, different from big cities. There is no traffic here, rush or pollution and people are kind, respectful and always willing to help one another, regardless of their nationality. It is a multicultural city with its own way of life and at the same time, peaceful. In addition to everything I mentioned, the environment is an attractive part.
I have the opportunity to live and study in a place where we can enjoy places like Kakadu, Litchfield, Gunn Point beach, Katherine Gorge and many other places, and to experience all the life and joy the dry season brings with different events and attractions. It just makes me feel sure that I chose the best place to invest in my personal and professional development.