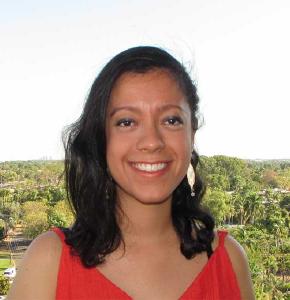 About Denisse
My name is Denisse and I'm from El Salvador. After five years in Australia I decided to continue pursuing my career and studies in Darwin as it offered the opportunity to acquire quality education in a welcoming, multicultural city. Living here allows me to spend time outdoors surrounded by stunning landscapes, and even better sunsets; and I do not regret my decision.
Living in Darwin, I enjoy the weather, its size and convenience and the opportunity to meet people from diverse cultural backgrounds.
I believe in the power of sharing ideas to work towards a common goal and achieve individual and community wellbeing. I currently study a Master of Social Work and am determined to influence and make a positive difference in Darwin in the future.