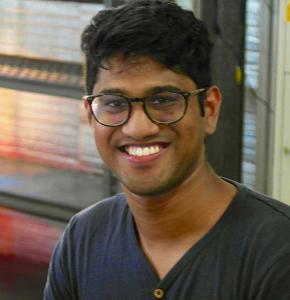 About Anjun
Helping students to engage and embrace the multiculturalism in Australia has always been a passion of mine. Hey, my name is Anjun and I come from a small island called Sri Lanka.
I came to Australia in 2016 and throughout the years leading to now I have met amazing people, embraced beautiful cultures, and engaged with thriving communities. I have studied a Bachelor of Commerce in Melbourne and I am now undertaking the Professional Year Program through Navitas.
Having embraced what it feels like to be a student in Australia, I'm thrilled to share my knowledge and experience with future students, making sure they can get the most out of their student life as possible.
Darwin is best known for its incredible Territory lifestyle. Going to the beach, enjoying great fishing, or even hanging out with some crocodiles at Crocosaurus Cove! Trust me, you'll love it. Darwin has always been a study destination dream of mine. Now that I'm here, I live and breathe it.
I believe that students are happiest when they can be part of a community and embrace the many things Darwin has to offer while they are pursuing their studies here. I'm passionate about bringing students together, through clubs, community and culture. Being a 2020 StudyNT Student Ambassador has given me the platform and the opportunity to do just that.
Darwin has given me a lot of things to look forward to and be happy about. Memories that I will cherish forever, and I hope to encourage future students to feel the same.