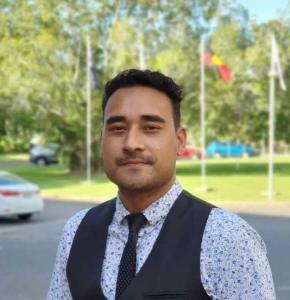 About Sulav
Namaste! My name is Sulav Shrestha. I have come from Nepal, a country known for its magnificent mountains, exquisite culture and genial people. Having spent a large part of my childhood in a hostel in my home country, I vowed to turn the tide on my institutionalised upbringing by learning and traveling as much as I could. It was this drive that made me head for Australian shores to pursue new beginnings as a Charles Darwin University (CDU) international student.
Currently living in Darwin, I am pursuing my Master of Information Technology (Information Systems and Data Science) with the ambition of applying my IT degree in solving real-world digital challenges in developing countries.
The instant I landed in Darwin it was love at first sight. As I'm a 'warm weather kind of guy', Darwin is perfect for me. As an avid cycler, I love the tropical climate, lush greenery, vibrancy and energy evoked by Darwin. Just the fact that people here go above and beyond to help you, whether it's on the street or in the university, makes me feel at home.
Although, Darwin is a laid-back city, it is also inundated with opportunities. During my first year at CDU, I have been selected as one of the Top 100 Future Leaders in Australia by GradConnection, ITCodeFair2019 Ambassador, vice chairman of Information Technology Student Association, and received accolades such as Outstanding Academic Achievement Award, Business Innovation Award, and People's Choice Award in Coding Competition.