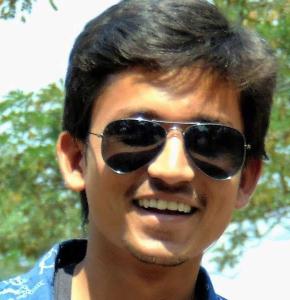 About Narayana
My father is a farmer and we have our own agricultural lands of few acres. My father sponsors me funds for my stay in Australia and for education as well. My mother is a homemaker and I have one elder sister, completed B.Tech in Computer Science. I am from an environment which is a perfect mix and match of village, town and city. People here are kindhearted and are of helping nature. I always try to keep and maintain a good relationship with others. My parents are my sponsor and they will support for my entire tuition fee and living expenses during my stay in Australia.
I have completed secondary school certificate at St Marks (EM) high school, India from June 2008 to May 2009 and achieved 88.5% which is a start up to my career. My wish to continue the same progress throughout my career has taken a shape in my intermediate education. Many thought that my decision of taking mathematics, physics, and chemistry as my majors is just a casual decision. But with my hard work I scored 90.6% in intermediate from Narayana Junior College, Hyderabad, India from June 2009 to April 2011. After that I have appeared for engineering entrance exam (EAMCET) and secured admission in Madanapalle Institute of Technology and Science (permanently affiliated to JNTU-A) college to study Bachelor of Technology in Mechanical Engineering in September 2011 and completed in July 2015, I carried out same characteristic in my B.Tech also and secured an aggregate of 76.81% (distinction).
Charles Darwin University (CDU) offers course in my area of interest subjects like dynamics of engineering, applied fluid mechanics, turbomachinery, heat transfer etc. As a result, I decided to pursue my education in a country which I had in my mind and loved the most from my early days.
The Times Higher Education has ranked CDU within the top 2% of universities in the world and ranks in the list of top 150 universities in the world under 50 years old. CDU offers a wide range of Master degree in Mechanical (Professional Recognition). Northern Territory being a developing state the CDU will help me to enhance my career in relevant field of my education and tap potential opportunities in the state. The CDU prepares me to critically analyses and synthesize information regarding complex mechanical engineering problems and fluently apply appropriate techniques and design processes; develop creative solutions to problems; and conceive innovative approaches in developing and designing complex mechanical systems and machines.