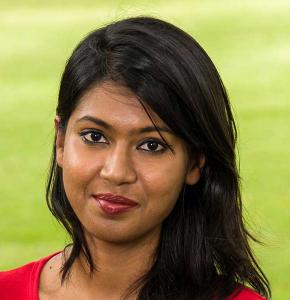 About Nabiha
I got the opportunity to be here in Darwin when I got a scholarship offer from Charles Darwin University to study a Master of Civil Engineering. It was like a dream comes true for me. A big step and a new challenge.
I come from Bangladesh which has similar weather to Darwin during summer so I did not struggle with the hot weather. At the beginning it was tough being in an unfamiliar environment, but I quickly came to love Darwin. The most attractive thing about Darwin is the sky. The deepness of the blue colour and the variation of the cloud will refresh everyone's mind.
I love challenges, I like to do voluntary work, and I enjoy meeting new people and learning new things. I have a deep passion for arts and music. In Darwin I get a lot of chances to explore my ideas and passion. Hence, this really is the best place for me.