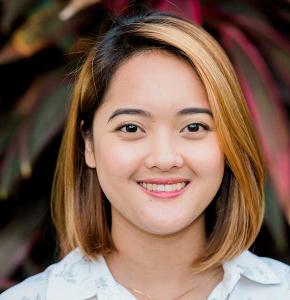 About Mary
I am Mary and I am from the Philippines. I come from a family of nurses; my mum and all four siblings are nurses. However, being the youngest and most adventurous daughter, I decided to explore a different career pathway in hospitality management. I am very fond of the nature of my career choice. I get to see people enjoying themselves on their vacation, some are having reunions with family or friends and others are celebrating special occasions. Being a part of creating these special moments for people makes this career personally fulfilling.
I have been in the hospitality industry for five years now and I have decided to take my career to a higher level by getting advanced study at the International College of Advanced Education. I am lucky to also have applied for a Study in Australia's Northern Territory Scholarship. My passion for travelling and exploring new things led me to experience life in Australia's Northern Territory.
Being here in Darwin is an opportunity for me to continue my passion in the hospitality industry and likewise explore new places while meeting new people. Tourism in Darwin is one of its major industries. This goes to show that Darwin is one of the best places to study hospitality management.