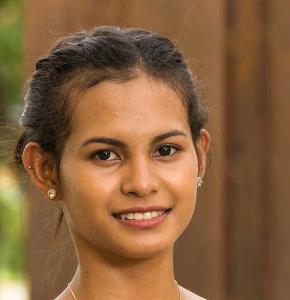 About Maria
Hi, my name is Maria Teresa or Mimi, I'm from Timor-Leste and I'm studying a Bachelor of Information Technology at Charles Darwin University (CDU). My main goal of studying abroad is to explore different things, how to learn different perceptions and share ideas with different people from all over the world.
Studying in Darwin, Australia has always been a dream for me since I was in a secondary school. I'm lucky to get this opportunity from our Ministry of Finance in Timor-Leste that offered this scholarship to study at CDU. Apart from that, I was also encouraged by students who have already finished their studies here through the same scholarship.
The things that I really love about Darwin is the study atmosphere, the professional experience offered at university for students and getting involved in a range of different activities and work experience. I have also really enjoyed adapting to a new environment and learning about new cultures. The weather is really similar to my country, so that's made the transition easier.