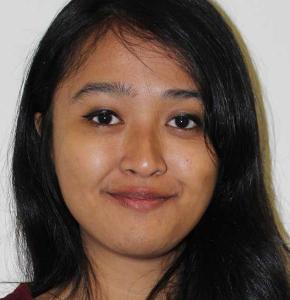 About Maria
I arrived in Darwin, Northern Territory from Bali, Indonesia. My reasoning for coming to Darwin was simple, I was looking for a great aged care program and professional training that I could gain a variety of experience and work with many diverse people.
I first came across BCA National when I was doing my research online, I felt that BCA's environment would be welcoming as they focused more on international students in particular. My orientation day was great and I feel that my trainer is one of the friendliest I have ever had. I sense as though my trainer knows how to balance the mood in the classroom, it can become serious when needed and very enjoyable at times. Our trainer guides the group in terms of assisting us with assessments as English is our second language.
I currently work at a small café called Ruby G's Canteen in Darwin during the weekend. I hope once I have completed a few more units in my Certificate IV in Aged Care that I can expand my skills and gain employment in this area. I would recommend BCA to other students looking at enrolling, I would also tell them to have an open mind about training and how diverse BCA can be. I did not expect the training to be so in depth as it is, but since being here I can easily say that I actually feel like I have gained more knowledge about the aged care area that I didn't think I would.