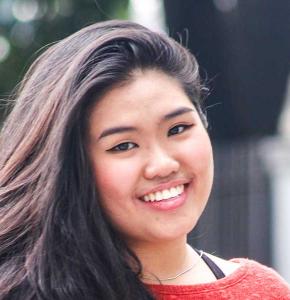 About Jeanine
My name is Jeanine, I am from the wonderful land of the rising sun, the Philippines. Taytay, my home town, is 25 kilometres from Manila in the province of Rizal and is known for garment-making and woodworks. Like Darwin, it also has a tropical climate.
I am a person who likes to be involved with people like my friends and people in the community. I have always aspired to contribute something of myself to others, especially my family and friends. Last year I completed my first year of university studies at De La Salle University, Manila focusing on international studies.
My studies overseas will surely broaden my horizon as I prepare for my future life. I am willing to sacrifice being away from my family, leave my so called 'comfort zone', in order to pursue my dreams. Through the Study in Australia' Northern Territory Scholarships I will be taking up Bachelor of Humanitarian and Community Studies at Charles Darwin University. I believe this degree will cater to my passion in life - serving others.
Having relatives in Darwin is a big factor in my choosing Darwin. For us Filipinos, family support is very important. Another factor is that it is a common knowledge that Charles Darwin University belongs to the top 10 universities in Australia and I am proud and excited to be part of its community.
Basically the reason why I wish to seek to study overseas is to broaden my horizon in life. This experience will open new doors of opportunities for me in mental, social, physical, emotional, and psychological growth.