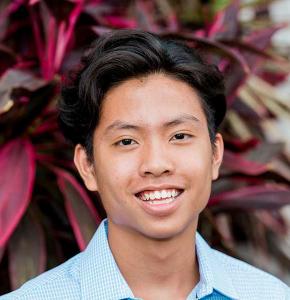 About Jayden
My name is Jayden and I go to Darwin High School. I love it. I feel like I learn more here because I have been able to choose the subjects that interest me. I enjoy them and I work harder because I like it.
I want to be a vet, so my teacher helped me get my part-time job. Darwin High School arranged for me to do some work experience in a vet hospital and because I worked very hard they hired me.
It's hard to believe it, but I was worried that it might be too cold here. Now I love the dry season and all the outdoor activities. I'm amazed by all the markets in Darwin. You get a wide range of Asian foods, which I didn't expect.
If anyone asked me whether they should study in Darwin, I would say go for it!