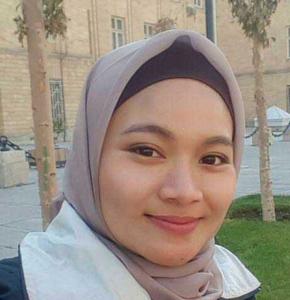 About Faatih
I came to Australia three years ago as a backpacker as I wanted to see how wonderful it is. After four months, I was going around Australia and finally I ended up in Darwin to explore what it has. Darwin is so amazing for me; it is just so unique and I could not find its uniqueness in another part of Australia. But I never thought that I will study in Australia especially in Darwin, because my initial dream was to study in Germany.
But when my working holiday visa was almost ending, I thought that I was going to miss Darwin a lot. I realised that Australia is really great country for me; it treats me like a really good human being especially in Darwin.
I started to have a look for the course that I always wanted to take in Germany. And I was surprised that Darwin has this course with a good education provider. I could not agree more to choose Darwin to be the place for me to study a Master of Professional Accounting. And I never regret my decision to study here in Darwin at Charles Darwin University.
I do really enjoy studying and living in Darwin because the weather is like in my country so I don't have to struggle with that. Living in Darwin makes me realise that I am so lucky with the friendliness that the people have here. It is so amazing; I feel that I am accepted with all my identities. I can be who I am, and I have the right to do what my belief is. The diversity in the neighbourhoods makes the atmosphere exciting.