The Territory is a key player in the agriculture sector, with Darwin Port being the busiest livestock port in the world.
The Territory's agricultural sector has the potential to continue its growth trajectory from its current level, which is currently valued at nearly $740 million, through expansion and diversification.
Why invest in the Territory?
The Territory maintains the highest standards in agriculture; producing clean, safe and natural products in pristine environments.
Australia's niche and premium food supply offerings are prized around the world, opportunities to grow and produce foods at scale are available throughout the Territory where good water resources meet suitable soils.
The Territory's remote location can provide a distinct advantage in ensuring strict biosecurity management and a natural protection against pests and disease.
The opportunity
The Territory offers ample opportunities to invest in established and new ventures at all stages of the supply chain to deliver fresh, safe food to Australia and international markets.
The Territory is reputable as a producer and supplier of cattle to other states of Australia and beef to international markets. There are prospects to invest into well-established supply chains of beef cattle and buffalo from the Territory to south-east Asia through live export.
The Territory is already a substantial producer and supplier of high-quality mangoes, melons and Asian vegetables to domestic and international markets. Tropical fruits are in high demand in Asian markets and potential investors can support further development of the horticultural industry.
Broad acre cropping is developing in the Territory and will produce a range of irrigated and dryland crops including cotton, sorghum and soybean. Demand for protein is on the rise in Asia and locally sourced protein will support continued improvement in beef cattle production.
Forestry is the largest land use after cattle grazing in the Territory, with stands of Acacia for wood chip, African mahogany for cabinet timber and Indian sandalwood for a range of wood and oil products.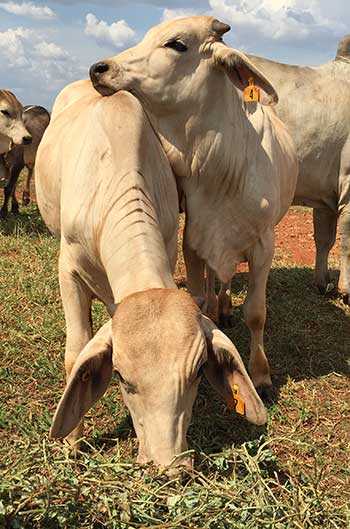 The extensive coastline of the Territory provides many sites with pristine water suitable for fishing and aquaculture. There is substantial scope to participate directly in wild catch fisheries, aquaculture, fish processing and value adding opportunities.
Investment models include active investment, silent investment, share farming or lease.
Boundless future
The horticulture industry in the Territory has grown significantly, and now produces around 50% of Australia's total mango crop.
Darwin International Airport will facilitate the expansion of international airfreight of premium agricultural products to the world through the development of an export hub.
Pairing the Territory's production knowledge with innovative technology and new capital will see the agricultural industry continue to prosper into the future.
Related investment opportunities
Related information