Whatever new field of endeavour you are interested in - resource discoveries, agribusiness ventures, tourism infrastructure, advances in health research or high quality education - the right time to invest in the Northern Territory is now.
With a prosperous and advanced economy, excellent opportunities and a proactive approach to attracting quality enterprises and investment, the Northern Territory is in the midst of an exciting era of growth.
Gas, minerals, tourism, education, health, agribusiness and services are among the main contributors to this performance. The Northern Territory's strong connection with Asia is integral to this achievement.
The Northern Territory is well positioned to deliver opportunities in four of the five investment priorities areas identified by the Australian Government:1
Agribusiness and food
Resources and energy
Tourism infrastructure
Major infrastructure.
Immense potential exists to identify, develop, produce, refine, transport and market these products, and to supply, maintain and operate the supply chain infrastructure required.
Security, stability and unparalleled proximity to the booming economies of the region are just a few of the reasons to invest in the Northern Territory.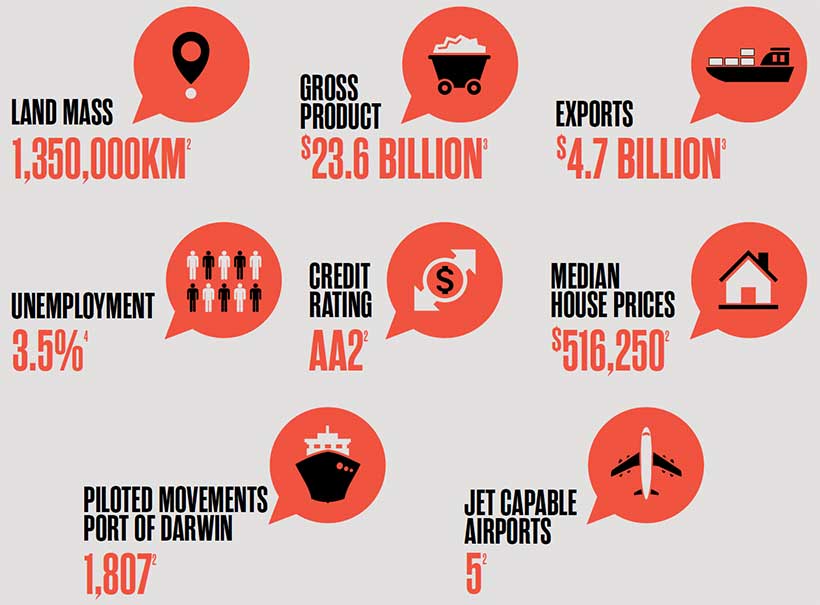 View detailed description of image.
A remarkable transformation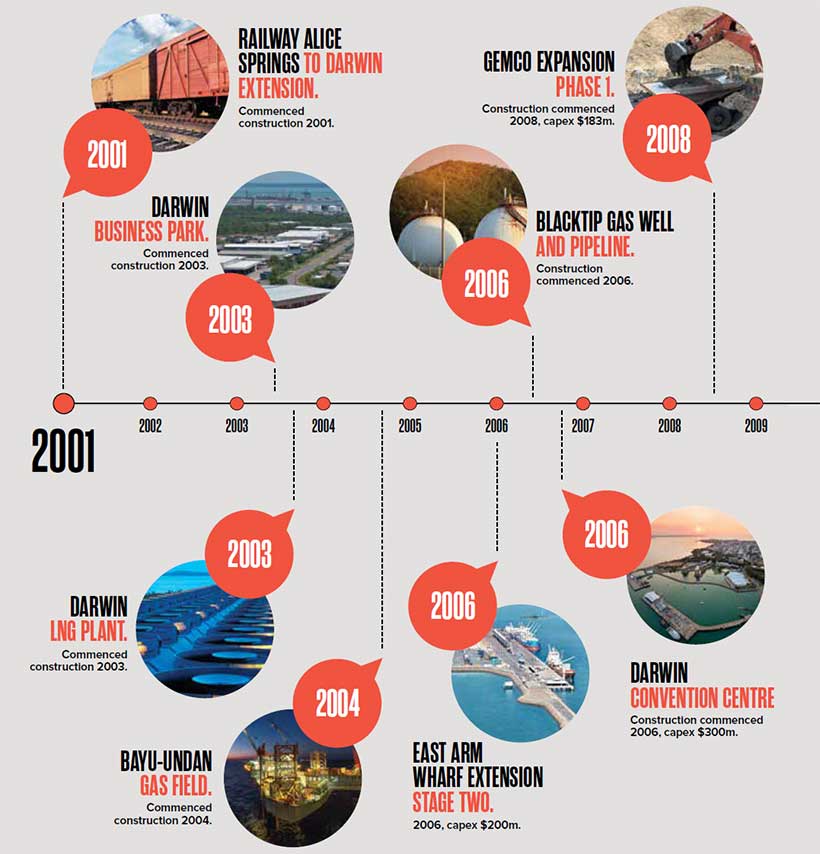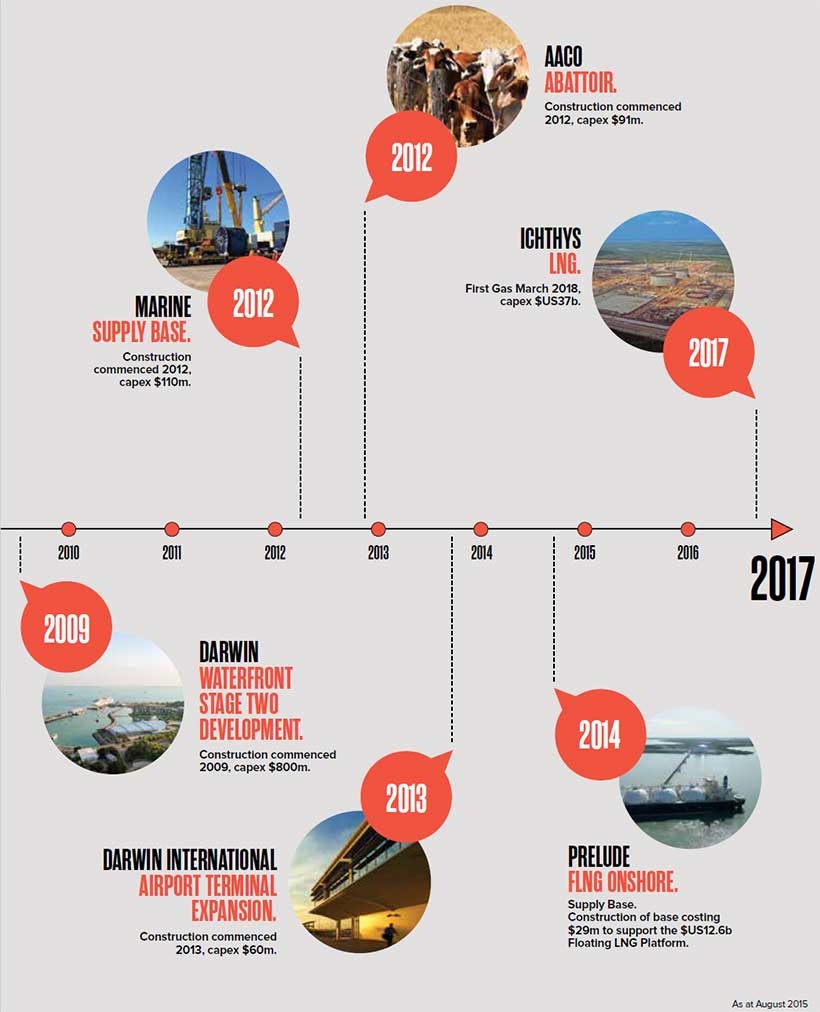 View detailed description of image
1. Austrade, http://www.austrade.gov.au/International/Invest/Investor-Updates/2014/australias-investment-priorities-announced
2. Information sourced from ABS, Darwin Port Corporation, REINT, Northern Territory Government and Sensis in late 2016
3. Information sourced from https://business.nt.gov.au/business/business-and-economic-data/nt-key-business-statistics/output-and-income
4. Information sourced from https://business.nt.gov.au/__data/assets/pdf_file/0006/413709/labour-market-brief-201703.pdf