Project description
Truck Central is the first stage of a 90 hectare industrial precinct, bounded by the major heavy transport routes of Tiger Brennan Drive, Berrimah Road and Wishart Road in Darwin, Northern Territory. The project is a partnership with Ostojic Group.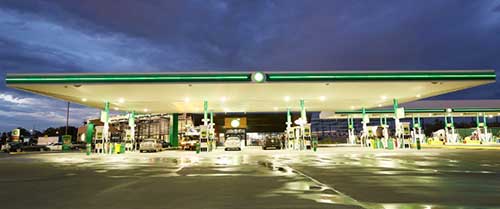 Truck Central will be the Top End's one-stop transport hub featuring heavy vehicle inspection, parking, refuelling and driver fatigue management facilities. There is a rare opportunity for businesses to cluster around these unique facilities to improve productivity and safety for the transport sector.
Businesses well suited for Truck Central include truck sales, trailer manufacturers, transport depots, tyre outlets, auto electricians, plant and equipment hire, heavy vehicle spare parts, wash down facilities and mechanical workshops.
Truck Central is in close proximity to the Top End's connected logistical nodes, including the Berrimah Rail Freight Terminal, Darwin Port's East Arm Wharf, Marine Supply Base and the Darwin International Airport. Situated mid-way between Darwin city and Palmerston city, Truck Central is well positioned for any transport or general industry business.
Features
Heavy vehichle inspection facility
Road train assembly area
BP truck stop.
Project proponent
As the Northern Territory Government's strategic land developer, the Land Development Corporation plays a crucial role in planning for economic growth and development of the Northern Territory, in a commercial manner.
Disclaimer: This web page includes information provided by third parties. The information is general in nature and is for information purposes only. The Northern Territory Government makes no representation about the veracity or accuracy of information provided by third parties. You must rely on your own due diligence before proceeding. You should consider seeking independent professional advice.