Kakadu National Park is one of Australia's most iconic environments - its rich natural and cultural heritage have seen it recognised as a dual UNESCO World Heritage site.
Jabiru is the only town in the national park and provides all services for visitors and residents of the area.
The Mirarr people (Traditional Owner group) wish to see Jabiru transition from a mining town to a tourism and government services hub.
The Mirarr people's vision is for Jabiru to also become a world class centre for Aboriginal knowledge and educational services, a smart town located in a World Heritage area.
The Northern Territory (NT) Government has committed to supporting the Traditional Owners' vision for the future of Jabiru, as broadly described in the Jabiru business case.
NT Government support for the development of Jabiru is significant as it will guide further work by NT Government agencies, along with key stakeholders, to plan and deliver the town's long-term future.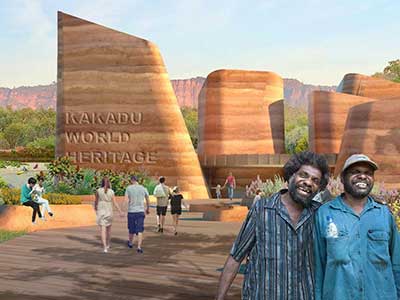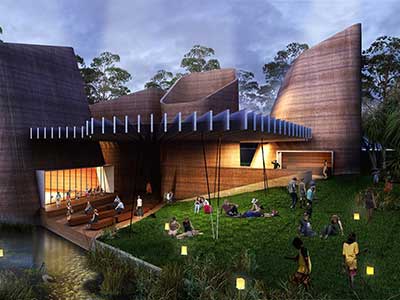 What projects are planned for Jabiru?
World Heritage Interpretative Centre
Bininj (Aboriginal) Resource and Development Centre
Five-star luxury accommodation, dining options, a wellness centre and glamping
Eco-recreation Hub
Lake redevelopment - swimming, water activities
Government services building, new town centre, shops
Medical centre
Education precinct
Community and entertainment hub.
The five-star lodge would compete with the handful of high-end world-class quality lodges in Australia. The lodge could be managed by a well-known international brand, and will provided luxury dining options and a range of dining experiences, including a signature restaurant.
The day spa / wellness centre would provide space for a number of treatment rooms, and pilates and yoga studios. The day spa and wellness centre would be developed in conjunction with the luxury accommodation development.
The Bininj Resource Centre will be a place for Aboriginal learning and the location of a language and arts centre, with future opportunities to partner with universities or work in the innovation space.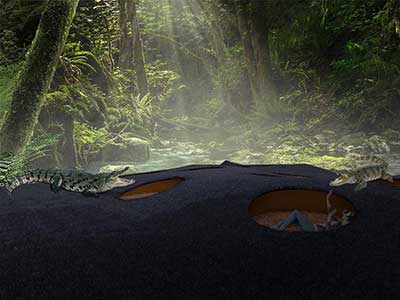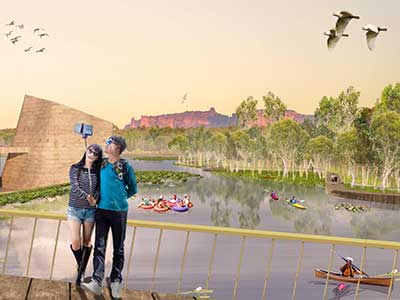 The World Heritage Interpretive Centre will offer a variety of high-tech opportunities (for example, cinematic experience or immersive interactive experience using VR/AR technology) and tell the stories of the world's oldest living culture and their lands using cutting edge technology. The centre will also be the major booking hub for tours and experiences in Jabiru and Kakadu National Park.
The work in the Jabiru Business Case estimates that in the first year of new attractions and development projects, expected visitation numbers will reach approximately 277 000 (an increase of 92 000 people from the average yearly visitation numbers). Additionally, approximately 125 ongoing full-time equivalent jobs will be created in Jabiru as a result of the planned development projects and initiatives.
The NT Government's commitment to Turbocharging Tourism in the NT closely aligns with the plans for economic development and improved tourism offerings in Jabiru. There are numerous opportunities to connect current tourism projects to Jabiru and the unique tourism product that is Kakadu National Park.
Disclaimer: This web page includes information provided by third parties. The information is general in nature and is for information purposes only. The Northern Territory Government makes no representation about the veracity or accuracy of information provided by third parties. You must rely on your own due diligence before proceeding. You should consider seeking independent professional advice.