Project description
Project Sea Dragon is a multi-million dollar aquaculture project based in the Territory and Western Australia (WA).
Project Sea Dragon will deliver the world's largest integrated aquaculture development and at full scale will have the capacity to produce over 150 000 tonnes of black tiger prawns a year for export.
Project Sea Dragon is centred on a grow-out facility at Legune Station in the Victoria River District of the NT, 106 kilometres from Kununurra in WA. Other elements include a quarantine facility in Exmouth, a processing facility in Kununurra (both in WA), with a core breeding centre, a broodstock maturation centre and a commercial hatchery located near Darwin in the Territory.
Stage 1 of the Project Sea Dragon facility at Legune Station consists of three farms with a total of 1120 hectares of land-based production ponds and associated infrastructure to produce over 12 000 tonnes of prawns each year. Stage 1A (farm 1) will produce 5000 tonnes per year. Construction is planned to start in mid 2019.
The Legune power station is to be delivered by a third party on a build, own and operate basis.
Project proponent
Seafarms Group Limited is an Australian agri-food company which operates, builds and invests in sustainable aquaculture production platforms producing high-quality seafood. Seafarms is currently Australia's largest producer of farmed prawns - growing, processing and distributing the well-known Crystal Bay Prawns® premium brand.
Seafarms Group Limited is listed on the ASX (ASX: SFG).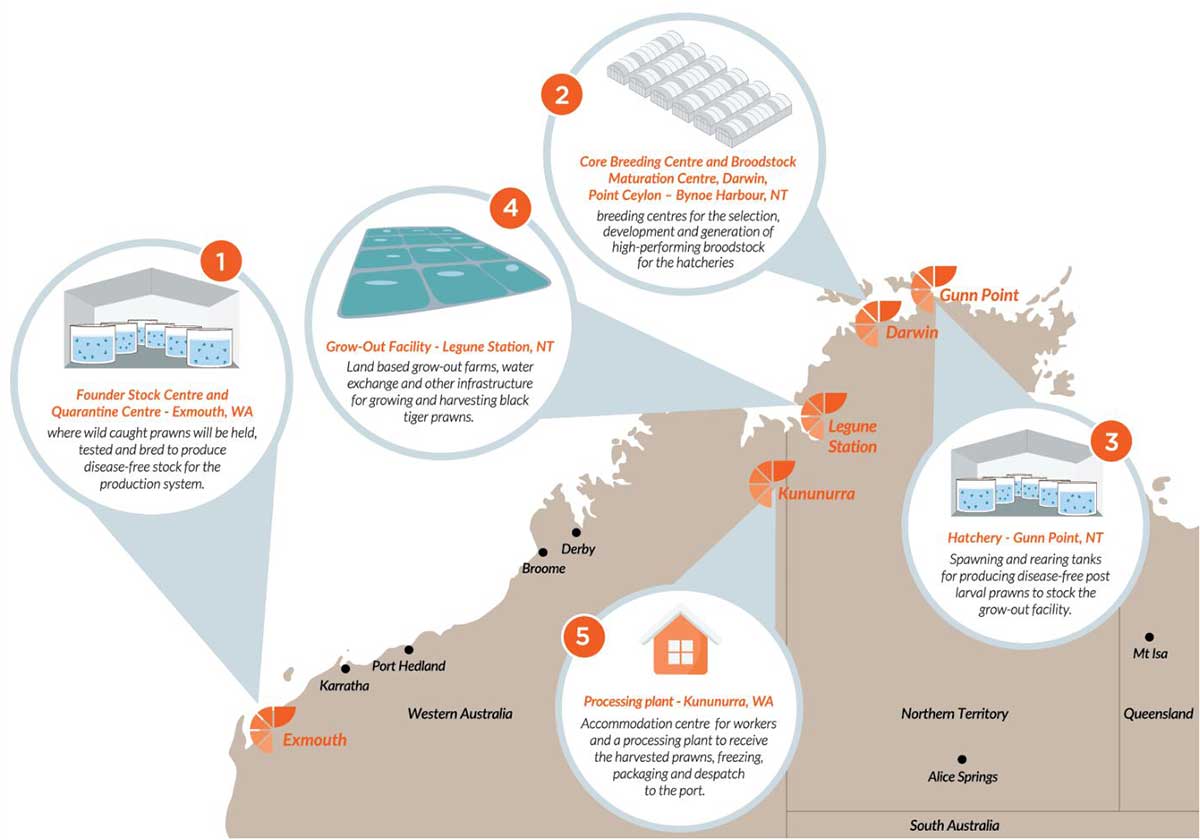 Disclaimer: This web page includes information provided by third parties. The information is general in nature and is for information purposes only. The Northern Territory Government makes no representation about the veracity or accuracy of information provided by third parties. You must rely on your own due diligence before proceeding. You should consider seeking independent professional advice.