The opportunity
Aquaculture is an established industry in the Northern Territory, currently valued at AU$25 million per year. There are significant opportunities for expansion in production capability to meet market demand.
Investors can purchase an established business, enter into partnerships with local businesses, or develop greenfield projects.
Why the Territory
The Territory is acknowledged globally as having one of the most pristine marine environments in the world. The Australian Exclusive Economic Zone extends for up to 200 nautical miles from the Territory coastline.
Territory fisheries are managed under the principles of ecologically sustainable development. All fisheries in the Territory that export seafood product are accredited under the Sustainability Guidelines of the Commonwealth's Environment Protection and Biodiversity Conservation Act (EPBC Act), recognising the environmentally sustainable manner in which these fisheries operate.
The Territory's proximity and access to the growing Asian markets, policy settings and access to the required natural resources provide a competitive advantage to prospective investors in new and existing projects.
Sector snapshot
The Territory has nearly 11 000 kilometres of coastline which supports a diverse array of fisheries and aquaculture production opportunities, including:
offshore snapper, shark and mackerel
pond-based production of crab, prawns, barramundi and snapper
sea ranching of sea cucumber (trepang), sea cage barramundi
aquarium products such as coral, ornamental fish and clams
pearl oysters, and
algae.
Demand for these products in Asia continues to grow, and opportunities exist for investment in supply chain and logistics projects for processing and value-added products.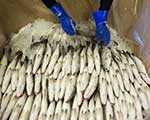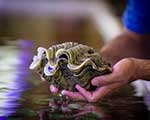 Disclaimer: This web page includes information provided by third parties. The information is general in nature and is for information purposes only. The Northern Territory Government makes no representation about the veracity or accuracy of information provided by third parties. You must rely on your own due diligence before proceeding. You should consider seeking independent professional advice.